Home » Blog » What to Expect After Cataract Surgery
What to Expect After Cataract Surgery
Posted by: Mitchell Refractive Surgery & Eye Center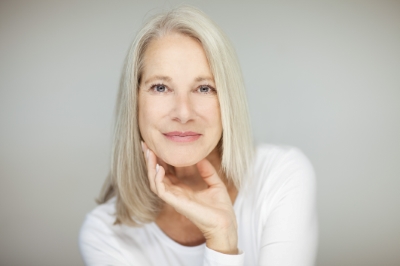 At Mitchell Eye Center, we strive to be your premier choice when you're looking for a local eye doctor. We're proud to provide some of the most comprehensive eye care around, offering a variety of services from traditional eye exams to laser vision correction to cataract surgery. While cataract surgery itself is a stress-free procedure, there are still some things that you'll need to keep in mind when you're on the road to recovery from it. Here are a few of the things that you should prepare for after you've undergone cataract surgery in Boca Raton.
Healing After Cataract Surgery
After cataract surgery, your vision will be blurry at first as your eye begins to heal. You may even feel some itchiness or mild discomfort in your eye. Don't worry though – this is completely normal! You'll likely be given some eye drops or other medication that can be used to protect your eye from infection and inflammation. In some cases, you may be recommended to wear an eye patch or a protective eye cover to protect your eye for a few days following the surgery.
How Long Will It Take to Heal
Thankfully, the recovery time for cataract surgery is short. After a few days, the blurriness, soreness, and discomfort should go away. However, it'll take up to eight weeks for complete healing to occur. Make sure to follow all of your cataract doctor's instructions and make it to your scheduled follow-up appointments so that the healing process can go as smoothly as possible.
What You Should Avoid Afterward
While you'll typically be able to resume most of your everyday routine 24 hours after the surgery is completed, you'll be asked to avoid a handful of activities and situations. These include the following:
Don't drive after cataract surgery. Your cataract doctor will let you know when it's alright to continue driving again.

Avoid any strenuous physical activities for a few weeks.

Don't swim for about a week after surgery.

Stay away from any place that's dusty as these allergens can irritate your eyes.

Don't rub your eye; this is a way to develop an infection.
When to Contact Your Cataract Doctor
While you'll have follow-up appointments scheduled, it's important to call your local eye doctor if you notice any of the following symptoms:
Increasing eye pain

Vision loss

Discharge from the eye

Light flashes

Floaters

Nausea
Schedule a Visit for Boca Raton Cataract Surgery!
If you have any questions about the procedure of our cataract surgery in Boca Raton, please don't hesitate to contact us and let us know. We'll be glad to help you in any way that we can! If you'd like to schedule a visit with your local eye doctor, feel free to fill out our appointment request form. We're looking forward to helping you see as clearly as possible!
---