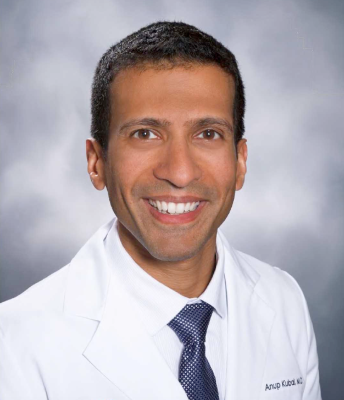 Dr. Anup Kubal is proud to be a part of the Mitchell Eye Center as a cataract surgery and cornea specialist.
Following the completion of his medical degree at the Columbia University College of Physicians and Surgeons in New York, Dr. Kubal went on to work for many distinguished institutions. He completed his internship at St. Luke's-Roosevelt Hospital Center at Columbia University College of Physicians and Surgeons then conducted his residency in Baltimore at the Wilmer Eye Institute, Johns Hopkins. Dr. Kubal later completed a fellowship at the Bascom Palmer Eye Institute at the University of Miami.
Since 2010, Dr. Kubal has been on faculty at the University of Florida, serving as Director of the Refractive Surgery service and Director of Medical Student Education in Ophthalmology. Dr. Anup Kubal is a member of the American Academy of Ophthalmology, the International Society of Refractive Surgery, the American Society of Cataract and Refractive Surgery, and the Florida Society of Ophthalmology. He is also board certified by the American Board of Ophthalmology.
Dr. Kubal sees patients in our Boca Raton, FL office on Wednesdays to prep them for pre-op and performs outpatient procedures for the Mitchell Eye Center on Thursdays. Thank you for choosing the Mitchell Eye Center for your cataract surgery, cornea, and other eye needs. We look forward to seeing you soon!